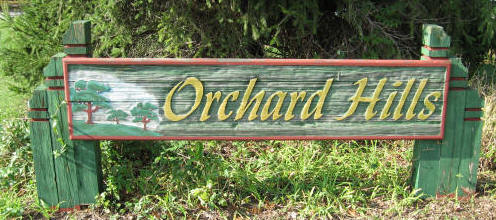 Orchard Hills Community

Home
NEWS
Photo Gallery
Links & Resources
Notice to Pet Owners
Your District Representative
Zoning Issues
Contact/Comment/Dues
NOTE - As of 7/30/2013 this site is no longer supported by the Orchard Hills Community Association, Inc.
Thus some information here may become outdated. They will be taking a different approach at some point per their board.

Baltimore County Office of Planning web site
Interactive Zoning Map - zoom in to find Orchard Hills

Orchard Hills aerial view - click "Bird's Eye" and zoom in
This page created by nalweb.net. Email webmaster at webmaster@nalweb.net.